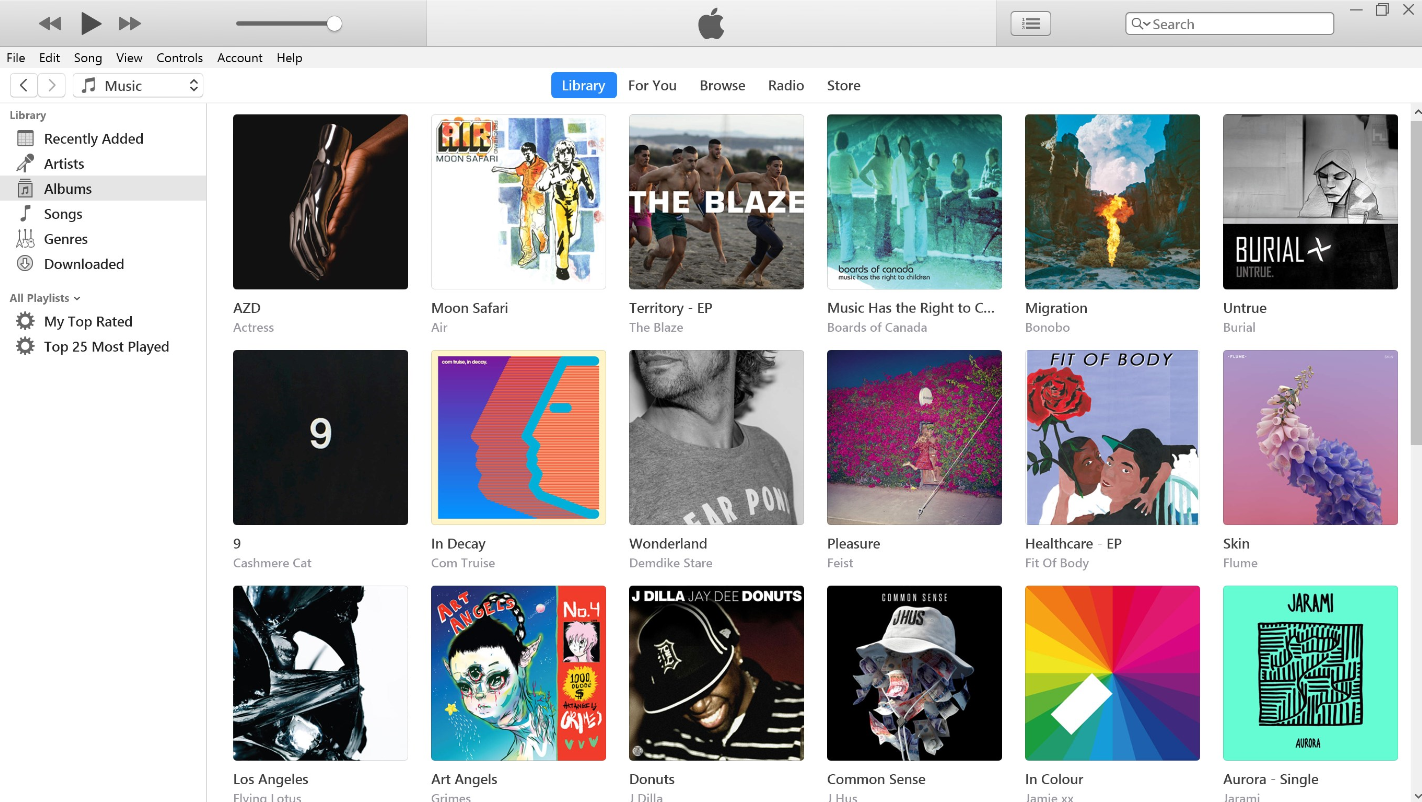 New versions of Apple Music and other apps hit the Microsoft Store
On January 11, Apple made preview versions of Apple Music, Apple TV, and Apple Devices available on the Microsoft Store; Microsoft's tease from last October was fulfilled. Previously, the Photos app for Windows 11 already had access to the iCloud Photo Gallery by installing a new version of the iCloud app.
Currently, the three preview Apple apps are only available for Windows 11 22H2 (22621) and above, and can only be downloaded by switching to the United States. In addition, Apple notes in the onboarding information that the current version is not yet complete and is not compatible with existing iTunes versions, and that iTunes will not open after installation, and therefore podcast and audiobook content will not be accessible.
According to Twitter user aaronp613, the code for the Apple Devices app mentions Reality OS and xrOS, the rumored name of the proposed operating system for Apple's AR/VR headset device, perhaps confirming that the device's release is near.

Sony launches ZX700 and A300 series Android players
On January 11, Sony launched the ZX700 and A300 series of Android-based players. The NW-ZX700 series uses the same high-quality components as the flagship WM1 model, including FT CAP3 high-capacity polymer capacitors, oxygen-free copper shield, high-quality gold-plated solder, etc. The NW-A300 series is an upgrade of the previous A100, with upgrades including improved body strength, additional low-resistance battery protection circuitry, and reflow solder-free solder on the motherboard.
NW-ZX706, NW-ZX707 and NW-A306 belonging to the above series are available for pre-order in China, and the main specifications are summarized below.
Microsoft launches Microsoft 365 Basic subscription
On Jan. 11, Microsoft announced Microsoft 365 Basic, an entry-level subscription plan. The plan costs $1.99 per month and includes.
100GB of OneDrive storage.
Ad-free Web and mobile versions of Outlook, Outlook security features (data encryption, attachment scanning and suspicious link checking).
OneDrive advanced features (personal password vault, file sharing links with passwords and expiration times, ransomware data recovery and bulk file recovery coming online); and
Phone and online support for Windows 11.
The plan does not include desktop versions of Office applications. All OneDrive users who previously purchased the 100GB expansion space will be able to upgrade to the subscription plan for free.
Global annual used and refurbished phone sales up sharply
According to IDG Analytics, global sales of used and refurbished devices will exceed 282 million units in 2022, representing an annual growth rate of 11.5%. IDG analysts believe this is partly a follow-up to higher new device sales in 2021, and partly related to higher inflation and a downward economic backdrop. However, the price of used equipment in emerging markets has increased by more than 11% due to the increase of high-end models in the used market. IDG also said that trade-in programs can help stimulate sales, but aggressive subsidy policies may not be sustainable. According to previous statistics, the market for new smartphones has shrunk for five consecutive quarters through the third quarter of 2022. But at the same time, hundreds of thousands of smartphones are being thrown into the trash every day in the United States.
OpenAI to start charging for ChatGPT
OpenAI recently said that it will soon start charging for its popular AI conversation bot ChatGPT. In an announcement on the official Discord server, OpenAI said it is "starting to consider ways to monetize ChatGPT" in order to continue offering the service.
According to the official beta sign-up questionnaire, it appears that the paid version will be called ChatGPT Professional, which will not be temporarily discontinued, will not be limited in response time, and will have at least twice the daily usage limit of the free version.
As of early December, ChatGPT had more than 1 million users. According to co-founder and CEO Sam Altman, ChatGPT is hosted on Microsoft's Azure cloud service and is incredibly expensive to operate, costing a few cents per response to compute. openAI expects to make a profit of $200 million in 2023.
Apple Releases New Year's Film Guowuguan
On the evening of January 12, Apple China released the New Year's Eve film Guowuguan directed by Venice Film Festival award-winning filmmaker Peng Fei. Apple introduced Guowuguan a tribute to Beijing Opera, a growing national tradition, shot on iPhone 14 Pro that takes advantage of the model's cinematic effects mode with intelligent focus shift, improved dark detail sensing, and The film was shot on iPhone 14 Pro, taking advantage of the model's cinematic effects mode that supports intelligent focus shifting, improved dark detail sensing, and a motion mode that gives handhelds greater flexibility. Guowuguan can be viewed on Apple's website in China and on WeChat. In addition, Apple's WeChat public website recently released a special Year of the Rabbit red envelope cover.
Apple is working on a MacBook Pro with an OLED touchscreen and already has engineers working on the project, according to Bloomberg, which cited sources familiar with the matter. The new MacBook Pro will remain a traditional laptop shape, offering a standard trackpad and keyboard.
According to analyst Ming-Chi Kuo, Apple could launch the second-generation AirPods Max and a cheaper version of the AirPods in the second half of 2024 or the first half of 2025. the latter could be priced at $99, down from the current cheapest second-generation ($129) and third-generation ($169).