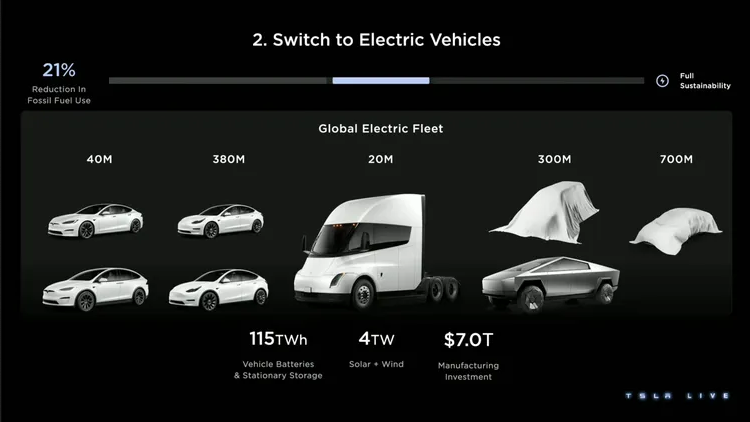 Musk Unveils Tesla's Phase III Plans
At a Tesla investor event on March 2, Musk unveiled plans related to the third phase of Tesla, which aims to eliminate fossil fuels and shift to sustainable energy sources. The plan includes large-scale use of renewable energy use, building more electric cars, electrification of high-temperature heat transfer with hydrogen to be used in industry, and a shift to sustainable fuels for planes and ships.

Tesla also showed a more efficient vehicle manufacturing process that it plans to use to build the next generation of vehicles; however, no plans for new or additional models were mentioned. Tesla also concluded by showing a new video about Optimus, a humanoid robot.
OpenAI Officially Opens API Integration
On March 2, OpenAI has now opened the ChatGPT API, allowing third-party developers to integrate ChatGPT into their applications and services, with developers also having the flexibility to choose specific versions. The company says the ChatGPT API can be used not only to create AI-powered chat interfaces, but also to enable other features such as Snap's My AI functionality. On the price side, OpenAI says the ChatGPT API is 90 percent cheaper than using the existing GPT-3.5 model API. In addition, OpenAI has opened up the API for Whisper.
ARM to Postpone Plans for London IPO Listing
On March 2, ARM plans to postpone its planned London listing and instead decided to list in New York. The UK government has wanted ARM to list on the UK's London Stock Exchange, but former ARM CEO Jamie Urquhart said in an interview with Bloomberg that "the UK government's lack of continuity and strategy when it comes to technology companies and IPOs" may be the primary reason for ARM's postponement of the London listing. SoftBank plans to appoint a number of banks this month to lead the deal, which is scheduled to be priced and complete an initial public offering by the end of this summer, according to people familiar with the matter.
Sony Announces 2023 XR Series TVs
On March 2 Sony announced the 2023 Bravia XR Series TVs, with TV panels that support 4K 120Hz refresh rate, 2 HDMI 2.1 ports and 2 HDMI 2.0 ports. New item introduced this year is XR Clear Image, which adapts to improve the clarity of video based on the quality of the original video. Sony says XR Clear Image is smart enough to detect 1080p video and optimize sharpness even if the TV is receiving a 4K signal; and adds additional clarity to image processing while preserving film grain and respecting creator intent. In addition, Sony has introduced Eco Dashboard and a separate game settings menu. Eco Dashboard is designed to encourage customers to be more energy conscious and will recommend more power-efficient settings. The separate Game Settings menu allows for quick switching of game-related settings, including: VRR settings, motion blur reduction, black balance and contrast adjustment, and more.